Instructions for Sparkles
You do sparkles basically the same as glitter, in layers.
First off, make sure you are totally finished with the image evens to adding your sig or watermark...
then duplicate the image at least three times.
Then resize your sparkles to whatever sizes you want and sprinkle them around on the three images in different locations.
When it is animated each of the three images should have sparkles in different spaces.
Then I animate with Animation Shop, The Wizard, but you can do it with MyTheme too.
I set my times to 20-25 between frames...that is just something you have to play with.
If you don't know how to animate an image let me know.
All of the sparkles below resize easily, I saved them as png format.
You can also take the white one and tint it any color you want.
You can kinda look at the screen shot below and tell how I just sprinkled em everywhere
.
Don't know why I did 5 frames - I think my black glitter wasn't cooperating with me and I added two more to spice it up a little. It's really just a matter of playing with it until it looks like you want it too. This is what it looks like animated.
Yell if I have totally lost you.
Sparkle HTML codes: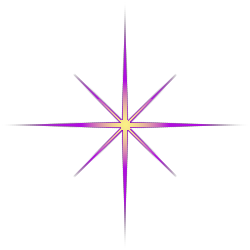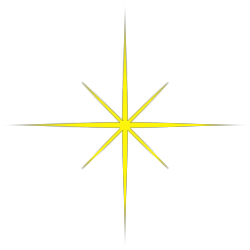 If anyone tries the instruction for glitter and sparkles, please let me know how it goes. Plus, I would really love to see what you make with it!
Barbara McLamb 10-6-2008