So you want to add a color in your layout but don't know how to get the right number?
Try TinyPic or Photobucket image editors.
I'll explain using Tinypic's since I was there already and it is the same as Photobucket's.
First you want to chose edit image.
Next you will need to choose the tab labeled Decorate.
Click on the eye dropper looking thing... the color pic tool.
Pick a color in the image that you want to use in your code to compliment the image yet stand out from the background.
Click on the area of color and it should show up in a little color box above the image.
Click on that box and you will see a six digit code for that color.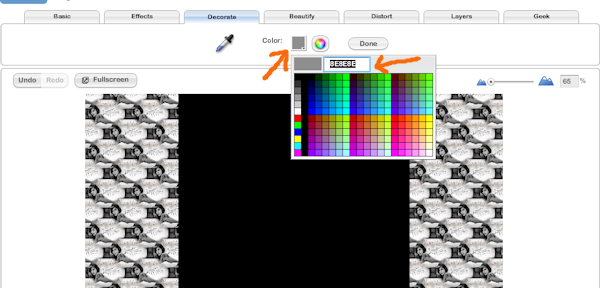 Copy those numbers and add them to your layout with a # symbol in front of them.
EX: #ffffff = white