CLICK ON IMAGE FOR PREVIEW AND CODE: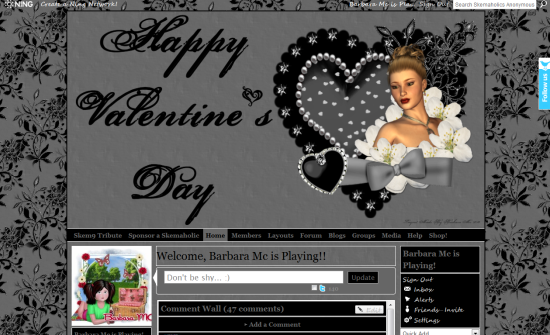 BessValentine_ning.htm
I made this layouts with scaps by crafterscorner123.blogspot.com. Thank you Rita for the kit:} I made the bgs, contacts and divs using PDN/PSP/Animation Shop. This layout was made to be used on individual Ning profiles. No other site has my permission to use or post this layout on their website.