CLICK ON THE IMAGE FOR PREVIEW AND CODE: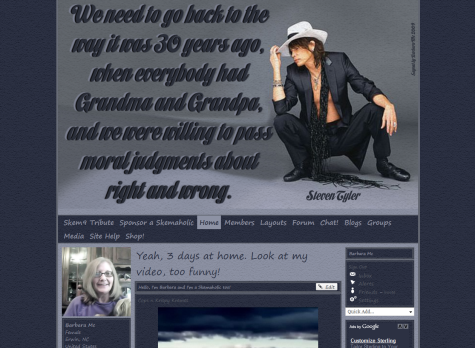 StevenTyler2Ning.htm
Change color of Google AD Background (Right side column)
1. Go to "Manage My Page" (Left side column)
2. Click "Appearance"
3. Scroll down to where you see "Now, Make it Unqiue"
Select ALL OPTIONS
3. In the Color Selector in the below fields change the color codes to:
Colors: Body - 2c3143
Sides - 2c3143
Top Bar & Footer - 8d92a4
Icons - ffffff
Text: Body - 8c8fa0
Links - ffffff
Media Players - Text - 2c3143
Player - 2c3143
Playlist - 8d92a4
I got the image from PB and edited it and added texture and the quote. The quote is actually from ST. I made the banner with PDN/PSP. This lyt was made in IE and displays best in IE. Please ask before you borrow any images from this lyt. This layout was made to be used on inidividual MySpace profiles. Hotprofileplus, HotLayouts2u or any affiliate does not have my permission to use or post this layout or any images used in this layout on their website and neither does any other website.