CLICK ON IMAGE FOR PREVIEW AND CODE: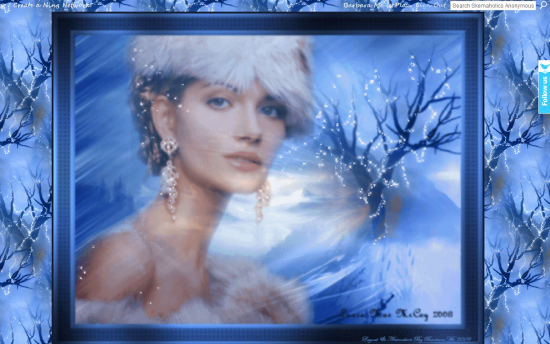 WinterBeauty_Ning.htm
This layout was made from an image from the creator Laura Mae McCoy. Please do not use the images from this layout without permission. I made the bgs and comment box using PDN/PSP/Animation Shop. This layout was made to be used on individual Ning profiles. No other site has my permission to use or host this layout or any images used in this layout on their website.