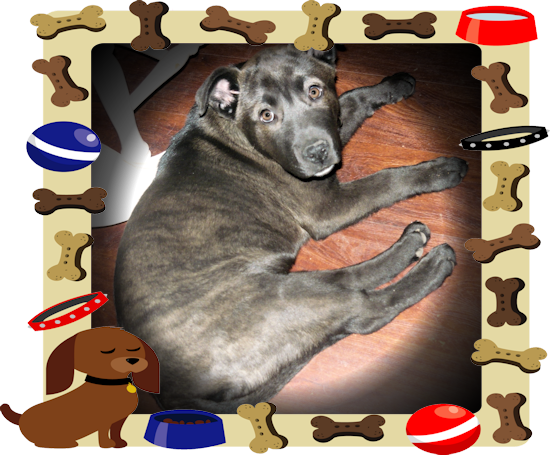 The family's first puppy Hiro was rescued by us a week ago today. He was rescued from Indiana and taken to Tennessee. I guess things didn't work out there for him either so he ended up in Milwaukee, WI where I found him on the Wisconsin Humane Society Website. We researched his breeds and they seemed to be a perfect match for our family.
Hiro is a 6mo. old Chow/Lab mix. I like to call him my LabraChow. We absolutely love him. The vet says we look like we got very lucky. He is healthy, well behaved and so far good with his training. :)
He sits like a pro. He is great with down and he is working on leave it and stay. He likes hand signals and tasty treats. He's a decent walker but he leans into you sometimes. His favorite toys are plush and squeaky.